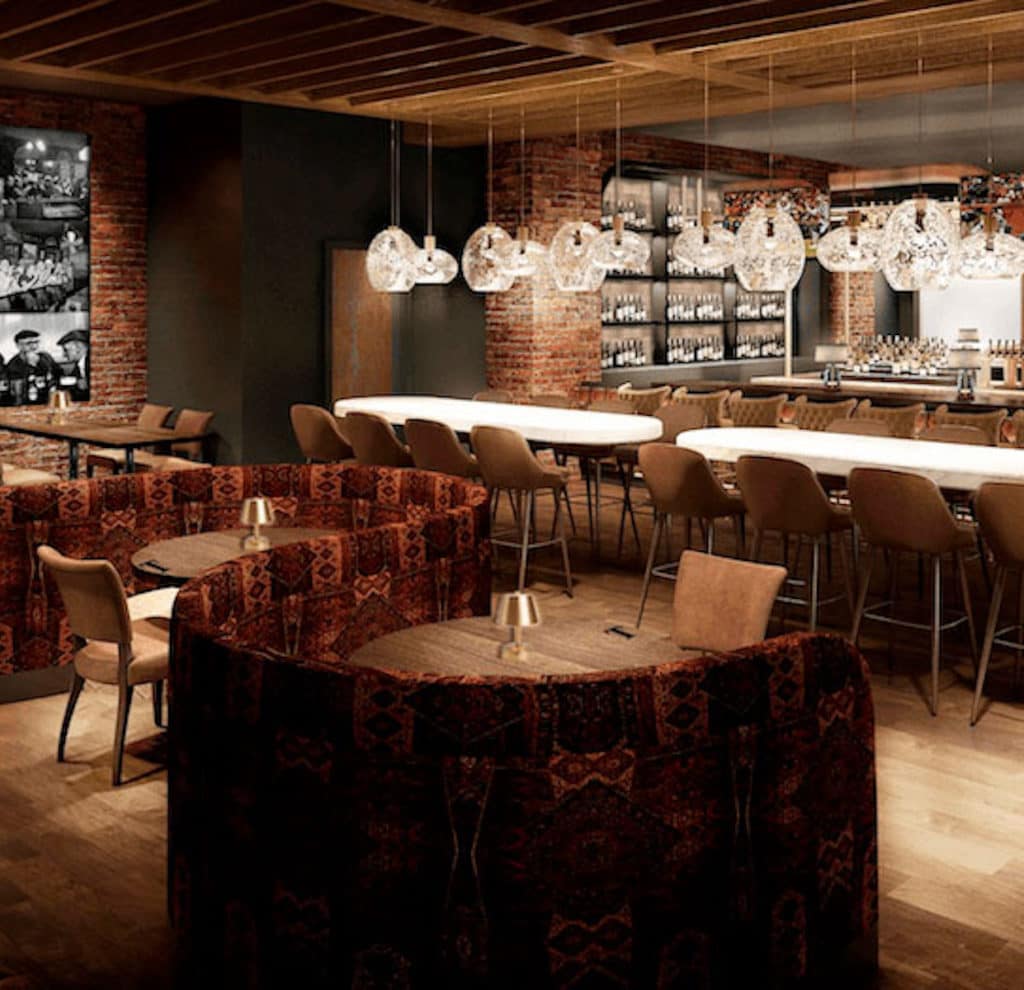 Taffer's Tavern, the restaurant franchise created by Bar Rescue's Jon Taffer, has announced its first location will debut in Alpharetta in July 2020.
Taffer and his local franchise partners, Five Guys Taverns, LLC, are not concerned about launching a new restaurant brand amid the COVID-19 outbreak, telling What Now Atlanta (WNA) in an email Wednesday Taffer's Tavern "was developed to be the safest franchise brand in history, long before the coronavirus pandemic."
The yet-to-launch restaurant brand has also created the Taffer's Safe Dining System™ "in order to alleviate concerns from patrons who require a safer dining environment."
"Taffer's Tavern is way ahead of the industry curve when it comes to staff and patron safety," Taffer said in a prepared statement.
"Every product, preparation, cooking, plating, and service program is designed to remove biological and other contaminants. In addition to making safety a top priority, Taffer's Tavern uses cutting-edge technology and products to deliver excellent quality foods and delicious flavors in a third of the time and with up to 40 percent less labor than a traditional casual dining kitchen."
Taffer's Safe Dining System™ includes:
Highest food sanitation standards
No raw protein – food sealed from commissary
Operated to medical sanitation standards
"Medically" safe preparation techniques (i.e. masks, gloves, etc.)
Greatly reduced kitchen labor/employees
Employee temperature logs (start, middle, end of shift)
Untouched by human hands
Five Guys Taverns, LLC signed a multi-unit franchise deal with Taffer's Tavern last year and aims to open the first of five total units, at 33 South Main Street, in the Liberty Hall building directly across from City Hall by July 2020.
"This is a well thought out, revolutionary approach that builds best practices for personnel and transparency for patrons into the core of the business," Seth Chandlee, the foundinf partner of Five Guys Taverns, LLC, said.
"It is unheard of to see such levels of technology woven into the daily structure of staff operations, systems, and overall culture of a restaurant. Jon is truly a visionary."
Taffer's Tavern utilizes "advanced sous vide food preparation methods to deliver delicious, comfort bar fare and a unique array of premium beverage choices."