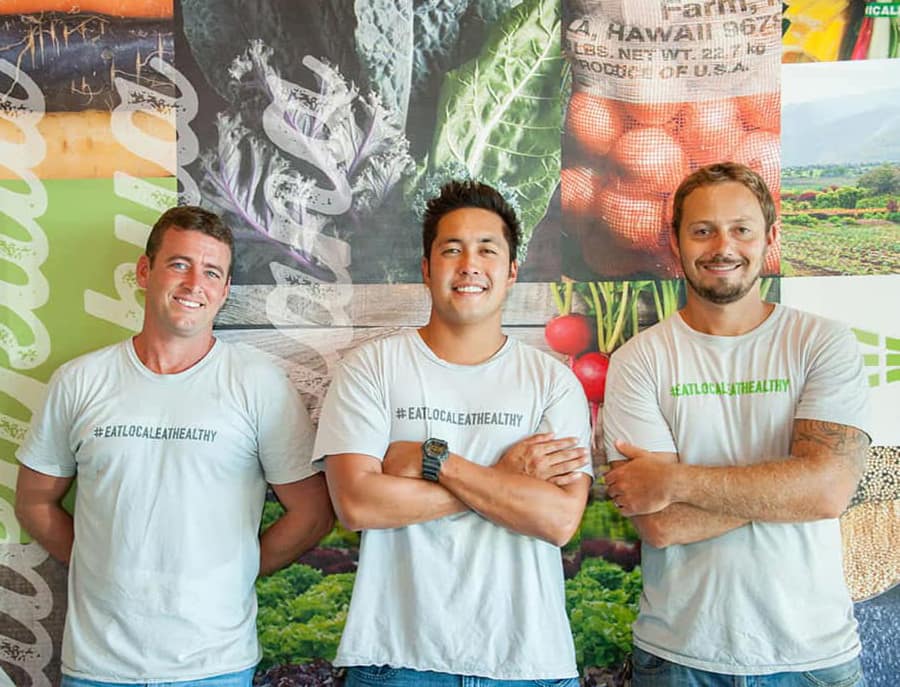 No Ka Oi Maui Magazine:
Maui County Farm Bureau's Friend of Agriculture: Three's Bar & Grill and Fork & Salad
The chef-owners behind Three's Bar & Grill — Jaron Blosser, Cody Christopher, and Travis Morrin — understand that great food starts with sourcing the right ingredients. That's one of the reasons this dynamic trio has been buying locally since opening the restaurant in 2009.
In 2016 they opened their second restaurant, Fork & Salad, a fresh take on farm-to-table cuisine. The casual venue offers quick and healthy meal option, including build-your-own salads. Blosser, Christopher and Morrin support island farmers, ranchers and fishermen with a menu that showcases local ingredients and sites their sources.
"Since opening their first restaurant, the chef-owners have supported local, and with Fork & Salad, they have created a completely new market for local agriculture," says Maui County Farm Bureau Executive Director Warren Watanabe. "In addition, the chefs are active in their support of the bureau through their participation at the Maui County Agricultural Festival. They are also excellent promoters of farmers and ranchers on their menus, website, ads and social media."