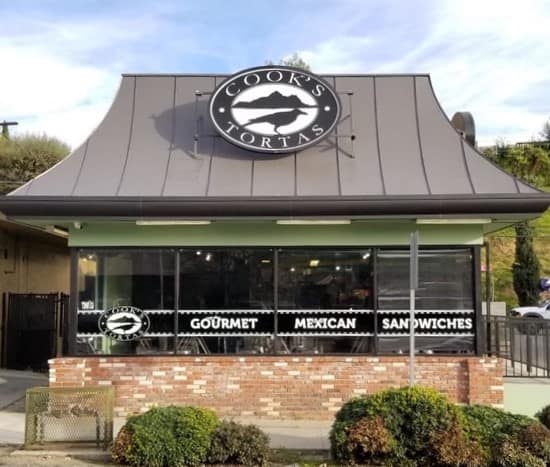 Cook's Tortas // Monteray Park, California
Cook's Tortas is an independent gourmet Mexican sandwich shop with plans to expand throughout the United States. Although the restaurant has not signed any deals yet, they have an exclusive partnership with Fransmart to bring their tortas topped with Mexican ingredients like tomatillos, avocados, achiote pork, chile de arbol and queso fresco to multiple markets.
The family business was founded by CEO Elyan Zamora and her mother, co-founder Elvira Zamora. Elyan's father — Latin musician Antonio Zamora — and her husband, musician Edgar Cortazar. The team is touting their menu as a healthier, fresher alternative to other traditional Mexican street food like burritos and tacos.
The family is seeking multi-unit foodservice operators to join its franchising team.
Cook's Tortas has an average check of $15 per person and an average square footage of 1,500 square feet.